These stakeholders support the immediate passing of Bill C-218, The Safe and Regulated Sports Betting Act. To protect consumers and players. To create jobs. To improve the fan experience. And for the economic benefit and greater good of Canadians everywhere, this team stands together:
National Hockey League (NHL)
Canadian Football League (CFL)
National Basketball Association (NBA)
Canadian Premier League (CPL)
Major League Baseball (MLB)
Province of Alberta
Alberta Gaming Liquor and Cannabis
Province of Ontario
Regional Municipality of Niagara
Saskatchewan Indian Gaming Authority
City of Niagara Falls
City of Windsor
Manitoba Liquor and Lotteries
Windsor-Essex Regional Chamber of Commerce
Atlantic Lottery Corporation
Province of Nova Scotia
Nova Scotia Gaming Corporation
Canadian Labour Congress
New Brunswick Lotteries and Gaming Corporation
UNIFOR
Canadian Centre for Ethics in Sport
International Olympic Committee
Alberta Charitable Casino Operators Association
Canadian Gaming Association
Commercial Gaming Association of Ontario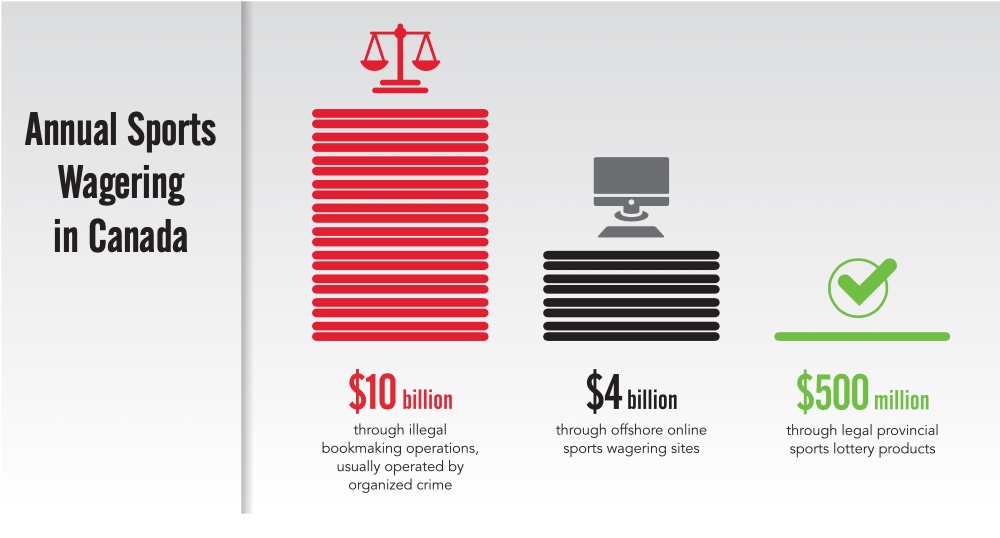 Twitter feed is not available at the moment.
Let's seize this moment to make sports betting safe and regulated in Canada.